It has been known for some time that the major manufacturers, from motorsport, no longer produce sport quads. What is still produced must be modified for competition use in such a way that no original parts remain. In addition to considering whether the process could not be simplified, no further adjustments could be made to the frame that was being used at the time. This has led to taking the design and production of sport quads into their own hands.
Right at the beginning we started with the most important aspects of a new race machine. It should be light, sharp handling, perfect weight balance and enough power to holeshot everything. After 2 years off solidworks design work, fabricating and testing we got a result.
From start to finish we build a new Chromoly tube frame and suspension components. Topped of with the known top of the line Kashima Fox Suspension.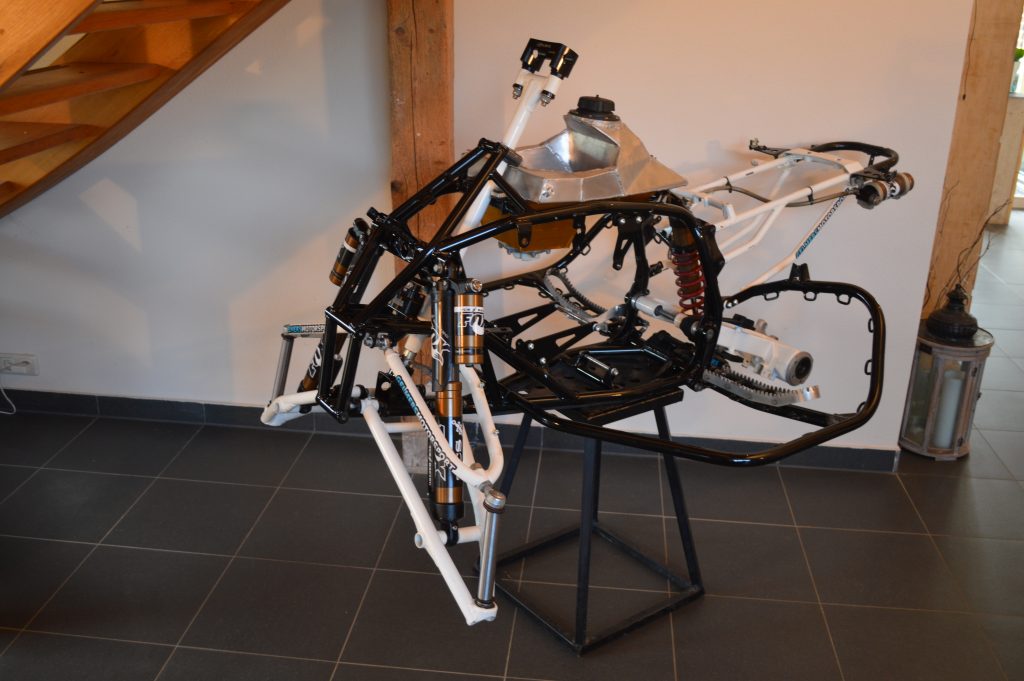 To support the newly designed chassis, we opted to stay with yamaha and use a Efi Yz450f mx engine. making the complete package really impressive.
Specifications:
Wheelbase: 1300mm
Trachwidth: 1270mm
Front wheeltravel: 265mm
Rear wheeltravel: 270mm
Seat to footpeg height:
Dry weight: 165kg