Het is al enige tijd bekend dat de grote fabrikanten geen sportquads meer produceren. Wat er overblijft moet dusdanig gemodificeerd worden voor wedstrijdgebruik dat er niks origineels overblijft. Dit zetten ons altijd aan het denken of het niet makkelijker kon. Ook konden wij niet verder met onze aanpassingen binnen ons huidige frame waar wij destijds mee reden. Dit heeft ons doen besluiten om het geheel in eigen handen te nemen.
Right at the beginning we started with the most important aspects of a new race machine. It should be light, sharp handling, perfect weight balance and enough power to holeshot everything. After 2 years off solidworks design work, fabricating and testing we got a result.
From start to finish we build a new Chromoly tube frame and suspension components. Topped of with the known top of the line Kashima Fox Suspension.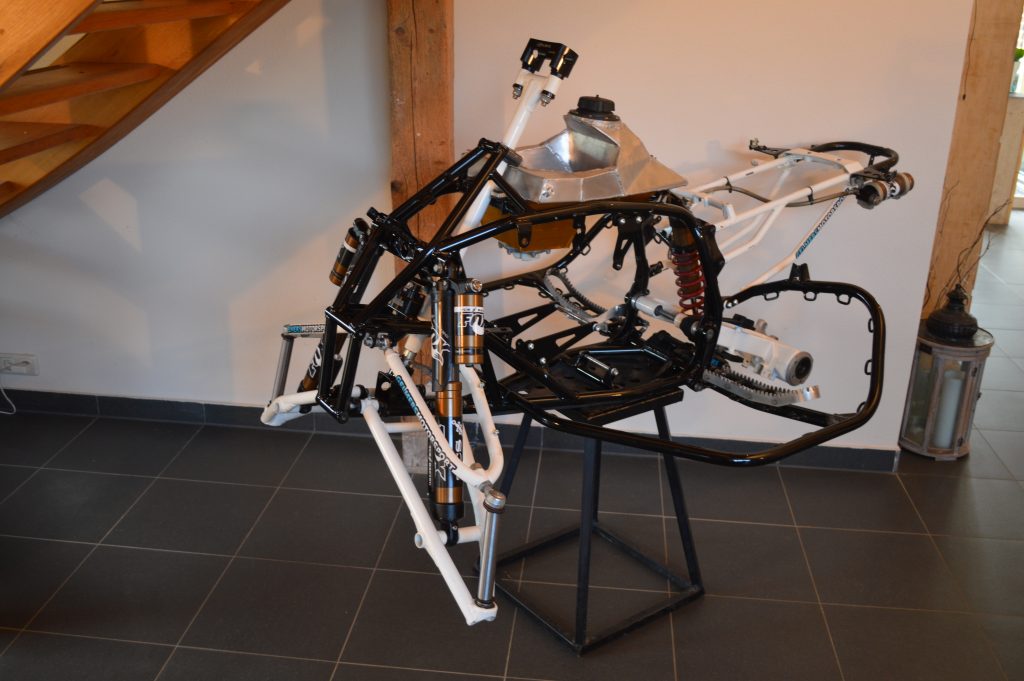 To support the newly designed chassis, we opted to stay with yamaha and use a Efi Yz450f mx engine. making the complete package really impressive.
Specifications:
Wheelbase: 1300mm
Trachwidth: 1270mm
Front wheeltravel: 265mm
Rear wheeltravel: 270mm
Seat to footpeg height:
Dry weight: 165kg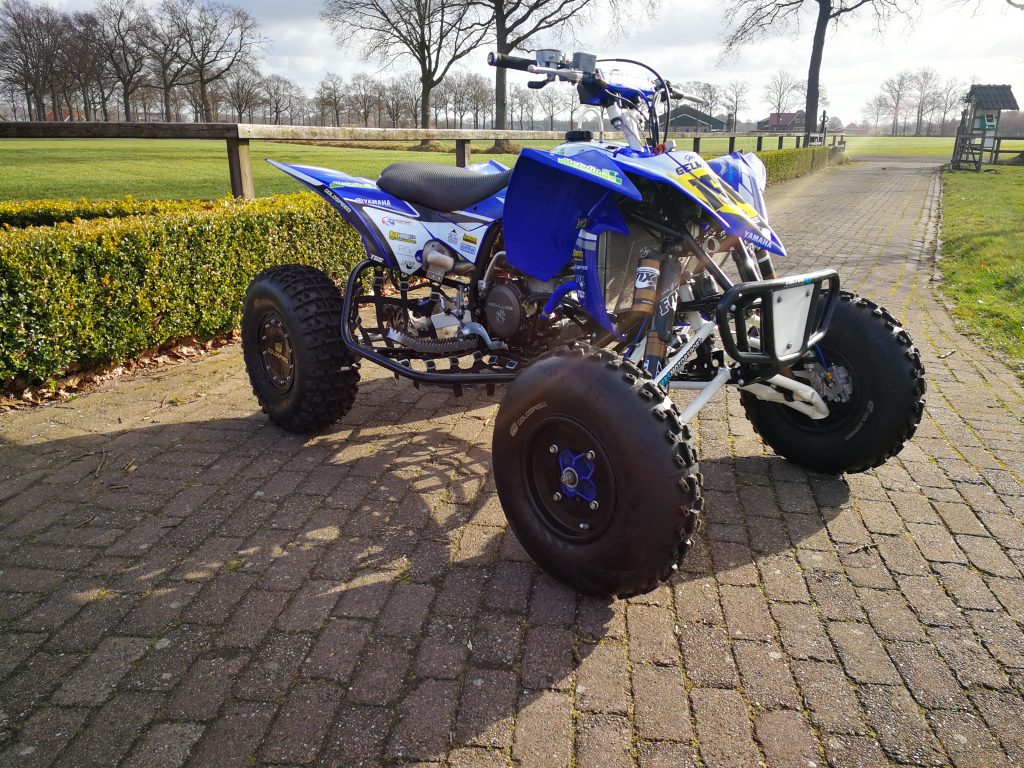 Our new race quad will be available for everyone that is seriously interested. Ask us for more information and the possibilities for a test ride.