Speciaal voor de jeugdcompetities heeft Gelmersmotorsport een ombouw ontwikkeld op basis van een Yfz450r, waardoor het mogelijk wordt gemaakt om de overstap van de kinderquads (bijvoorbeeld Yamaha Raptor 250) naar de 450cc-klasse beter te laten verlopen.
Door middel van deze ombouw wordt het mogelijk gemaakt om op een groot formaat frame te rijden zonder het vermogen van een 450cc
Samen met de klant is er gekozen voor een Ktm 250sxf motorblok, deze lichte en sterke motoren hebben zich meermaals bewezen over de gehele wereld. Met een aantal aanpassingen is het motorblok goed te gebruiken in een quad frame.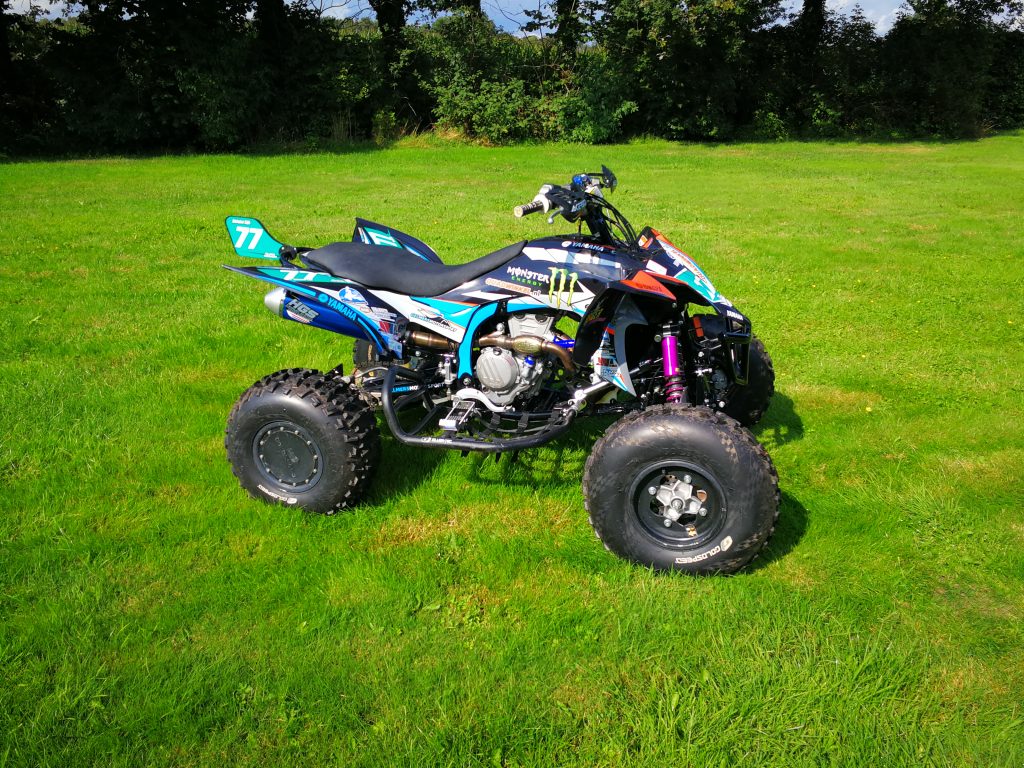 The base conversion kit will contain the following:
Engine Mounts
Gelmersmotorsport achterbrug
Engine Case bushing
Bij deze ombouwkit is het noodzakelijk dat er aanpassingen gemaakt dienen te worden aan het frame, uitlaatsysteem en kabelboom. Wij adviseren om dit door Gelmersmotorsport uit te laten voeren bij de aanschaf van de kit.
Ombouwkit prijs start vanaf €1350 exclusief BTW.
Op verzoek is een volledige verzorgde ombouw mogelijk. Voor meer informatie of vragen, kunt u vrijblijvend een bericht sturen via de contact pagina.