Specially developed for the youth classes, a 250f conversion kit for the Yfz450r. This makes the step up for the kids quads to the full size quads a lot easier and saver
Using a 250f engine opens up the possibility to race with a full size frame but not with the power of a 450 engine.
Together with the client the chose what mate to use a Ktm 250sxf engine. the strong and lightweight engine has been proven in racing worldwide. Some modifications make them very suitable for use in a quad chassis.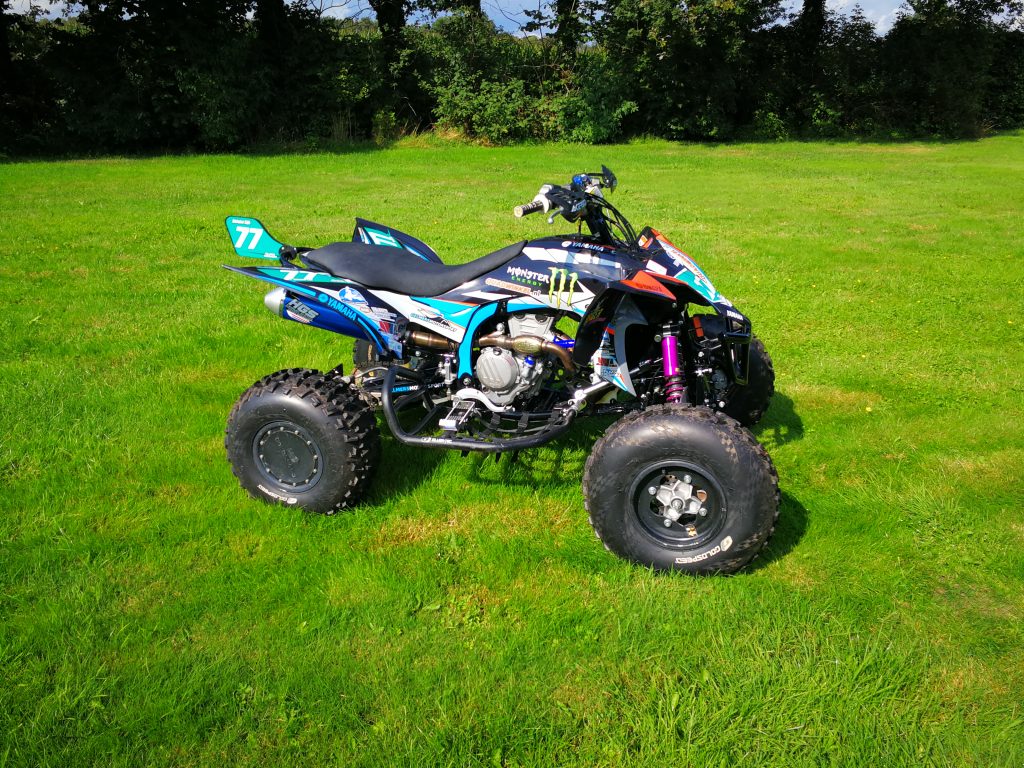 The base conversion kit will contain the following:
Engine Mounts
Gelmersmotorsport achterbrug
Engine Case bushing
With this conversion kit it is necessary to do some frame modifications. we strongly advise that we do these modifications and nobody else. Also the Exhaust system and wiring needs to be modified, these things can be done by us when purchasing the conversion kit.
The conversion kit starts at €1350 ex. Btw