Binnen het bedrijf kwam de vraag of het motorblok van de 2017 t/m 2020 Honda CRF450R injectieblok gemonteerd kon worden in de bestaande HondaTRX450R.
Nadat de wensen besproken zijn is deze ombouw in zijn geheel ontwikkeld en opgebouwd. Het volledige motorblok kan zonder drastische aanpassingen van het frame gemonteerd worden. Naast dat het behoud van de originele swingarm een groot pluspunt is, is deze montage zeer kostenbesparend.
Het is mogelijk om het originele motorblok terug te bouwen voor eventuele verkoop, net als het behoud van de originele achterbrug.
Attention! A double exhaust was on request of the customer. This is not possible with an original subframe.
Een complete ombouwkit bevat de volgende onderdelen:
All of the engine mounts
Modified swingarm bearing sleeves
Case bushing
9L tank (2.38 gallon)
Chain guids
Sprocket spacer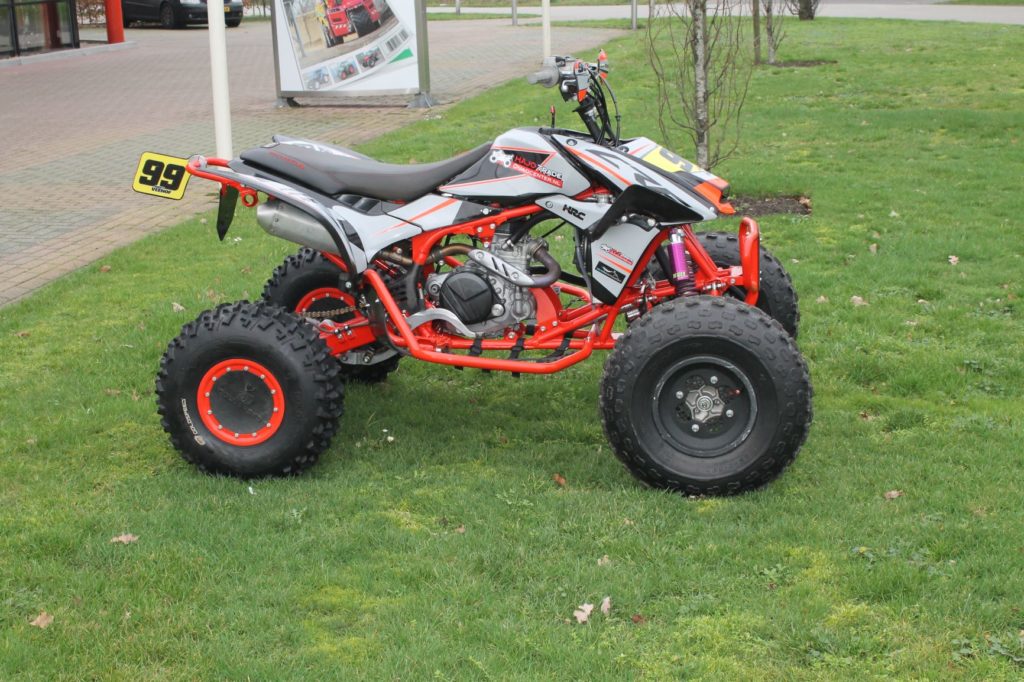 De volgende onderdelen zijn niet inbegrepen, maar kan wel gerealiseerd worden indien nodig. Dit betreft:
Exhaust
Radiator
Elektronica montage steunen (originele Honda Crf kabelboom dient aangepast te worden voor het gebruik in een quadframe)
Intake tube
Airbox
Op verzoek is een volledige verzorgde ombouw mogelijk. Voor meer informatie of vragen, kunt u vrijblijvend een bericht sturen via de contact pagina.