Originally developed for use with various engines in the original yfz450r frame. This swingarm offers the possibility to use another engine due to the different bearing construction. From Ktm 450 and 250 to Yamaha 450 and 250 dirt bike engines.
The swingarm is constructed from high-quality plate and tubing. Precision linebored after welding for best bearing performance.
An improvement over the original swingarm is the bearings. A different construction has been used, a very smooth movement has been created by 4 needle bearings and 2 thrust bearings.
Due to the modular chain guides, the swingarm can be used with different engine configurations.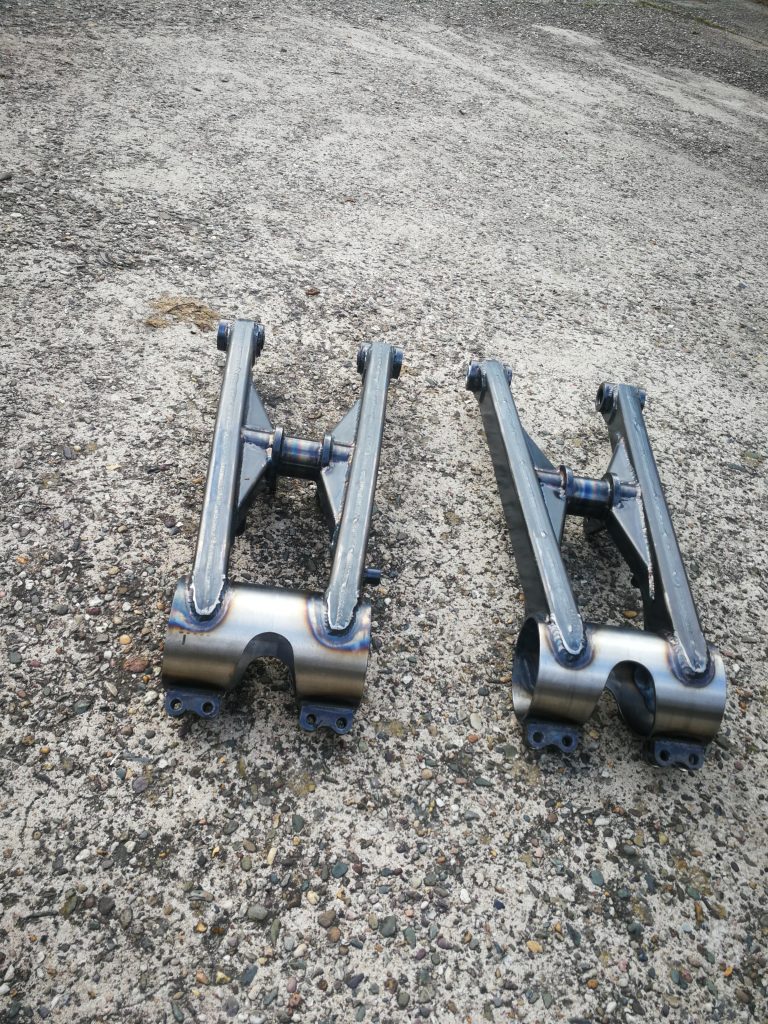 Prijs van de achterbrug is: €1181 ex. Btw